Understandings of Gender
are Changing – Fast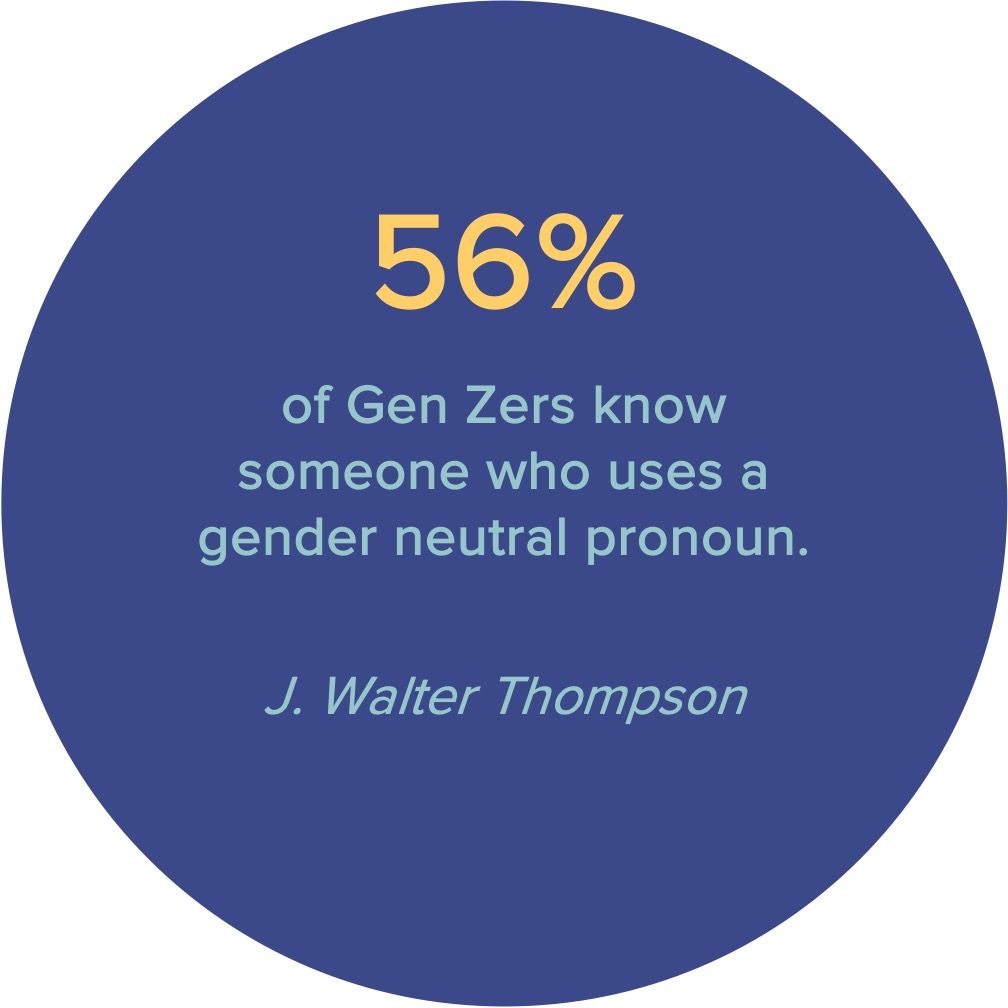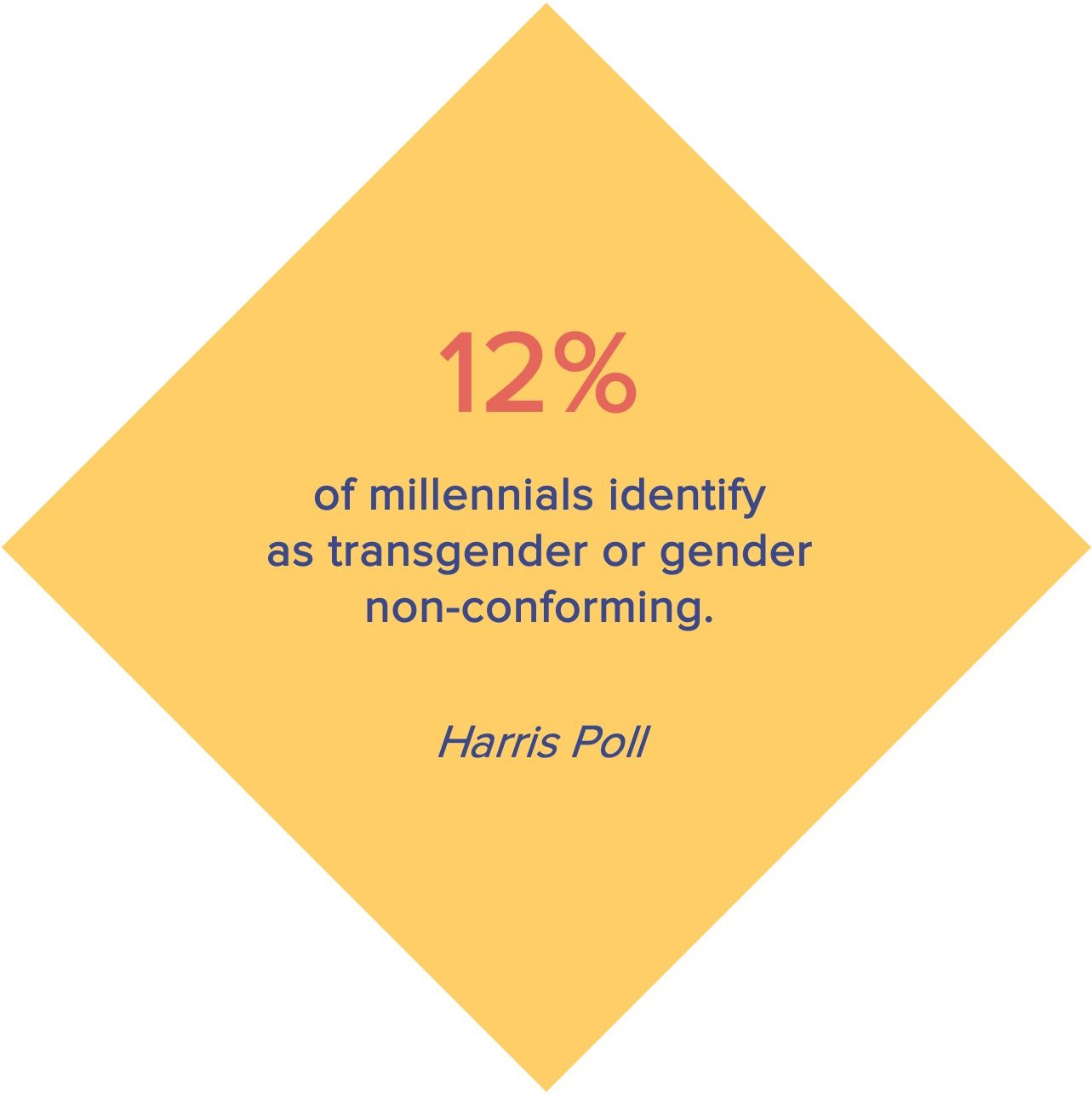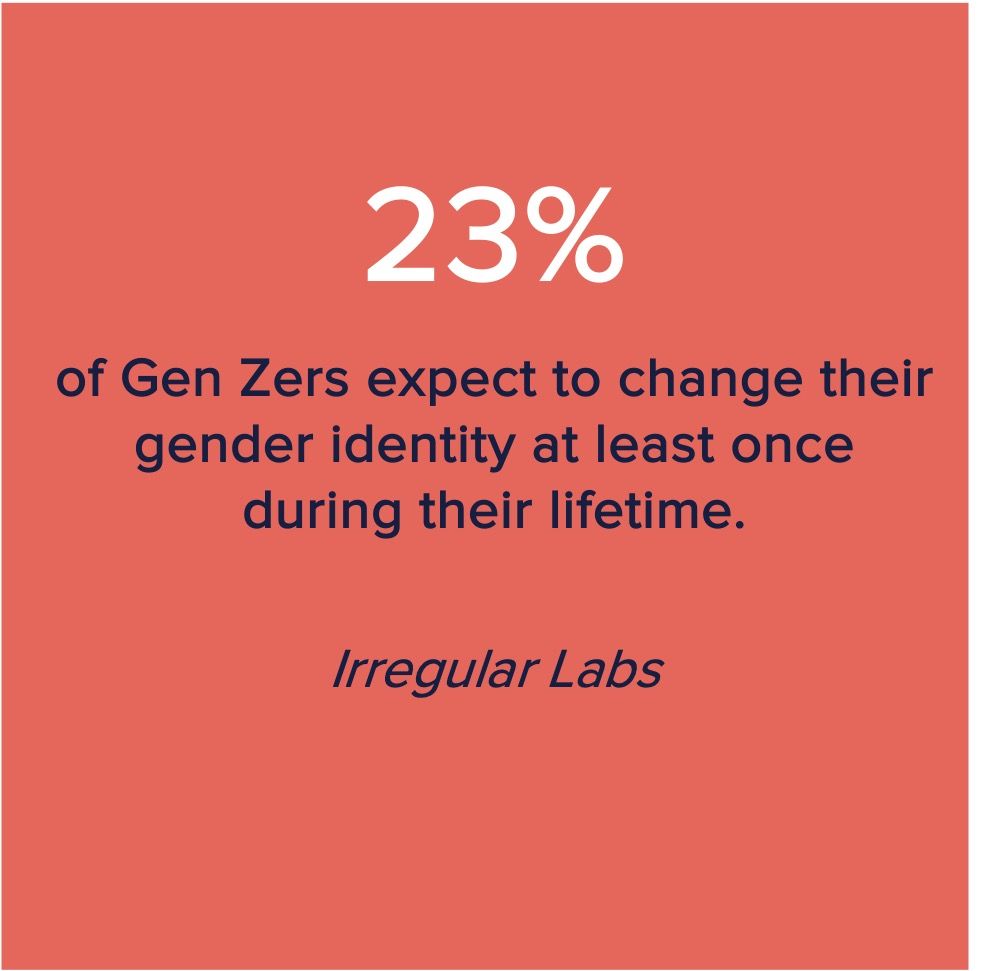 We're Here to Help
Most of us haven't thought a lot about gender, including how we came to understand it and the influences that have shaped it. Reimagine Gender's
Navigating the New World of Gender to Help Your Organization Thrive
breaks this complex topic into an accessible way to think and talk about gender. You'll learn some of the language you may be hearing in the media, at work, and in family conversations, and explore how gender continues to evolve over time. Finally, the course will provide practical help to utilize this information in everyday work situations and explore the ways in which shifting notions of gender are relevant to meeting the organization's objectives. Employees and stakeholders can use this knowledge to:
● Unlock innovation and creativity
● Improve employee and customer retention
● Avoid costly mistakes and missteps
● Build more inclusive cultures
Navigating the New World of Gender to Help Your Organization Thrive
By the end of the course you will be able to:
Define and explain terms and concepts related to gender
Understand the societal and personal influences that shape gender and how those perceptions impact our interactions with others
Recognize the ways in which understandings of gender are evolving and the implications this has for your organiza

tio

n



This video will give you a quick peak at our new, interactive course.
20% off if you sign up for this course today.
We're excited to launch our new course - and we want to share our excitement with you!
Use the promo code on the right when you register to take advantage of this offer
before it ends!
Additional discounts available for groups. Contact us for more information.
"There's just so much to learn. What I CAN say is that I feel much more COMFORTABLE discussing gender now."
We meet you wherever you are in your understanding of gender – and help you get to the next step.
About Reimagine Gender
Our mission is to help you understand gender so that you can help your organization thrive. We offer:
Accessible content, workshops, tools, and trainings
Custom experiences and trainings for organizations
and groups
Consulting and assessments
Guidance and partnership on gender-related projects
and programs
Created with